Here are some samples of projects other hobbyist have created, using tankhobby products.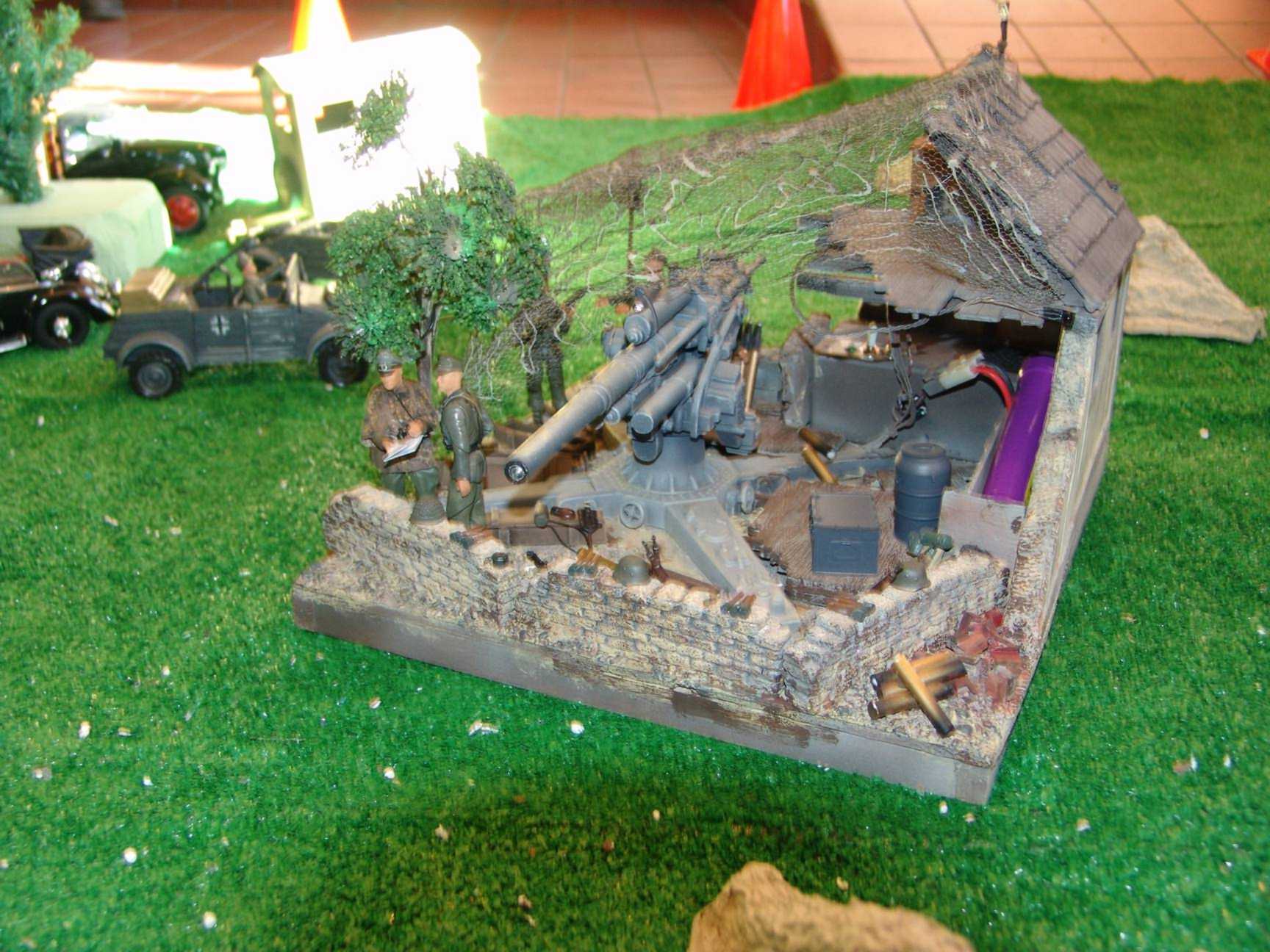 This is the Denix die cast 88mm that is modified with the battle circuit. The picture is from JC in Canada. It is controlled by a player and has traverse and fire controls. The fire rate is three seconds with two hits disabling it. The flash LED is in the barrel, the infrared LED is mounted in the top recoil absorber. Inside the destroyed house is the circuitry, audio amp and speaker. They have two of these in their club.
Here is a photo I received from Gregg E. ('Panther G' on RCU forum), he installed the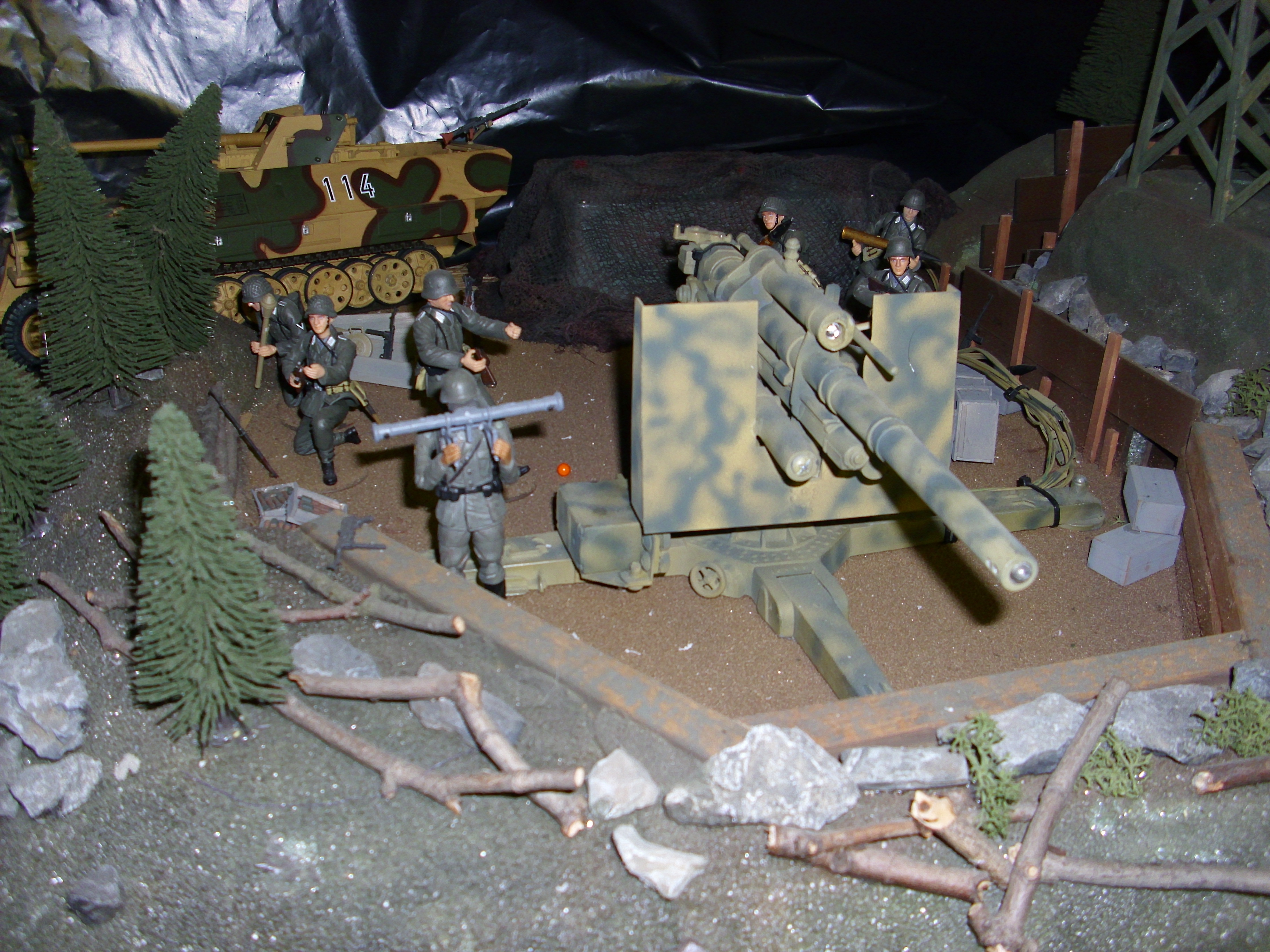 battle circuit in his Denix 88 and uses servos for gun control. Looks like someone took a shot at it with an airsoft tank, there's a red pellet on the ground near the gun.